Some of my favorite recipes, health and fitness and other fun posts from September. Check out the amazing things from around the web in this Friday Favorites September 2017.
Happy Friday Friends! It has been unseasonably warm and super windy from hurricane Jose in New England. With last weekends 90 degree weather its hard to believe this was the first official week of fall. While we haven't had the fall weather yet, we do have the apples. I'll be going apple picking this weekend  and most likely bring home some apple cider as well. I hope you have a great weekend! Enjoy this Friday Favorites September 2017 until then.
 Friday Favorites September 2017
Recipes
Mini Acorn People Donut Holes – Coffee and Crayons- These are so cute!
Savory Slow Cooker Oatmeal – Cotter Crunch- I love savory oatmeal. This is made in the crockpot, and has crispy bacon.
Peanut Butter Apple Pie Burrito – One of this months Looneyforfood newsletter subscriber recipes.
Broccoli Polenta – Me – I have consumed a lot of polenta this month. It's so good, easy and quick.
G Hughes Sugar Free BBQ Sauce
I used this BBQ sauce in my BBQ Chicken Salad   and have drenched everything in it ever since. Its only 10 calories per 2 tablespoons and the taste is amazing. My favorite flavor is the maple brown sugar but I have tried them all and they are all good.
My Newsletter Friends!!
I love getting to know and interacting with all of my newsletter subscribers! I feel like we are creating such a great supportive, fun and happy healthy community. Each week I send out a bonus recipe, tip or other fun extra in the newsletter. When subscribers make the recipe and send me a picture of it ……my day is made! There is something so cool about knowing I had a small part in making your day better with my recipes no matter were you are in the world.
Here are a few of the amazing pictures I was sent during September: Thanks guys!!
Peanut Butter Apple Pie Burrito (this is soooo good!!)

Healthy Cornbread
Health and Wellness
How Gardening and Growing Vegetables Help your mental health – snapshots and snippets
My New Bed Sheets I talked about in THIS post is a big time favorite buy of mine this month ! I have slept like a baby since using them.
Fall Decor
2017 Fall Home Tours – A stroll thru life- If you're looking for some fall decorating inspiration stop by to see some beautiful homes.
Easy Fall themed Decorations to add color – faeires and fauna- I love the pop of teal she adds to traditional fall colors.
Interiors that make us green with envy – Little Black Domicile – Let food be your decorating inspiration like the green in my Mint Chocolate Chip Pudding. Get some amazing ideas on using the timeless hues of green in your home.
My sister's birthday is fast approaching and Targets line of products that work with her American Girl dolls is my go to source for all her gifts.
I have to admit, this Ice Cream Truck from Target.com is incredible. I got it for my sisters American Girl Themed birthday party last year. She is still loving it a year later. She is having an American Girl Doll themed party again this year so I'm trying to decide which set to get her now. It's hard to top this one!
For this years birthday I'm trying to decide between the Retro Car……
or the Vet Clinic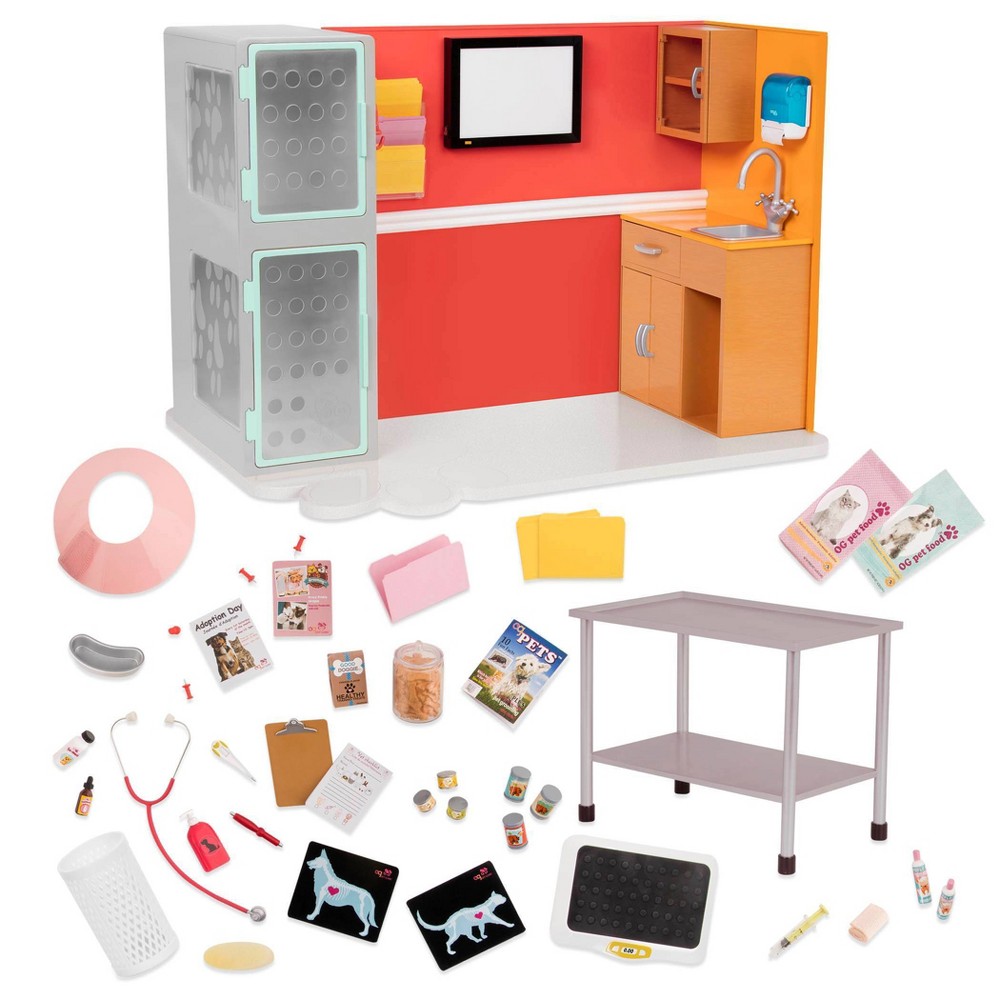 All of targets sets for these dolls really are amazing. My sister spends hours playing with them. They are much more affordable than the American Girl brand stuff and the quality is outstanding. I look through all the components that come with them (when my sister makes me her play slave and forces me to pretend to be one of the dolls) and they are so detailed, realistic and well made.
That being said, it makes it so hard to decide which one to get. Please, I need your help with this one!
So I only have one question for you today;
Channel your inner 9-year-old, which one should I choose?
Let me know in the comments!
linking with Heather  for Friday Favorites and  Running on Happy & Fairytales and Fitness for the Friday Five.  Enjoy your weekend Friends.
SaveSave
SaveSave
SaveSave
SaveSave
SaveSaveSaveSave
SaveSave